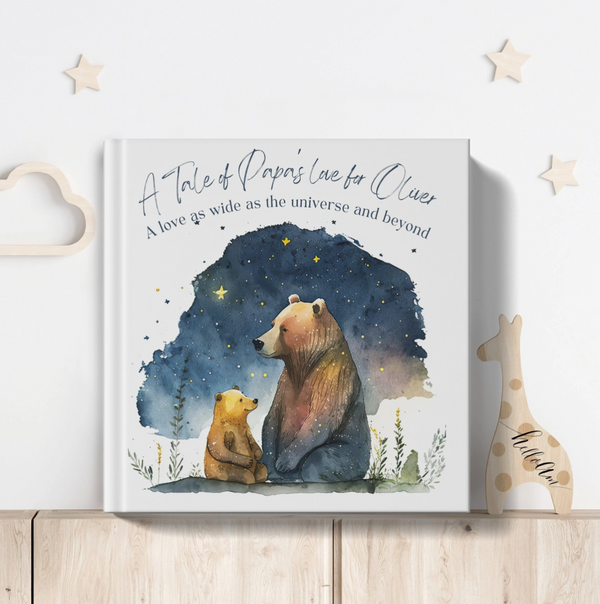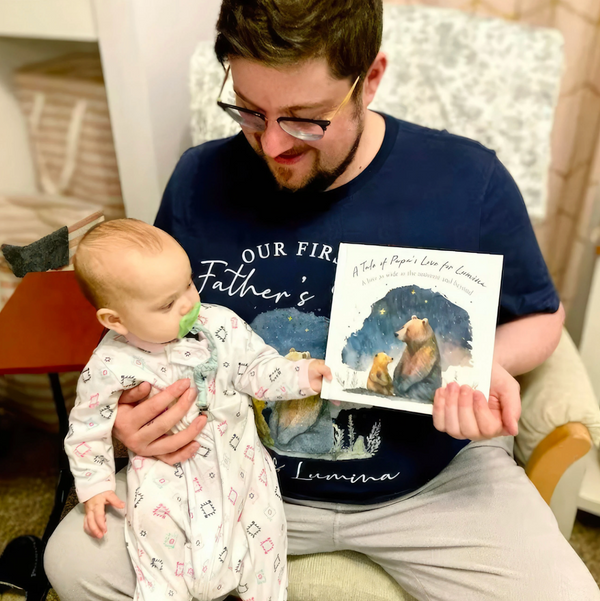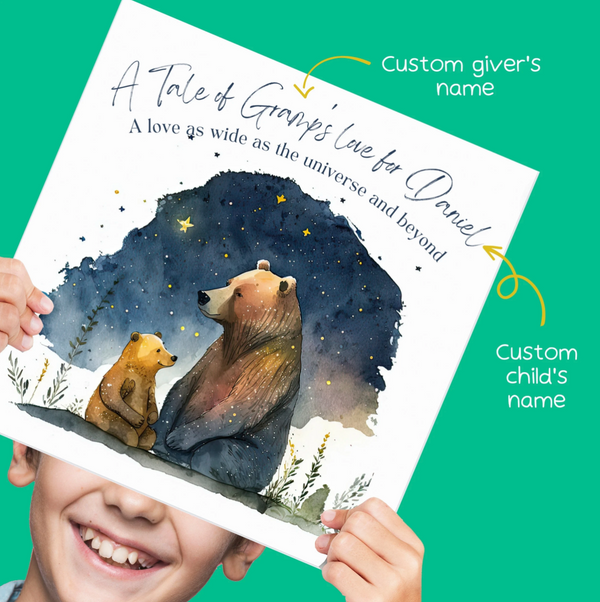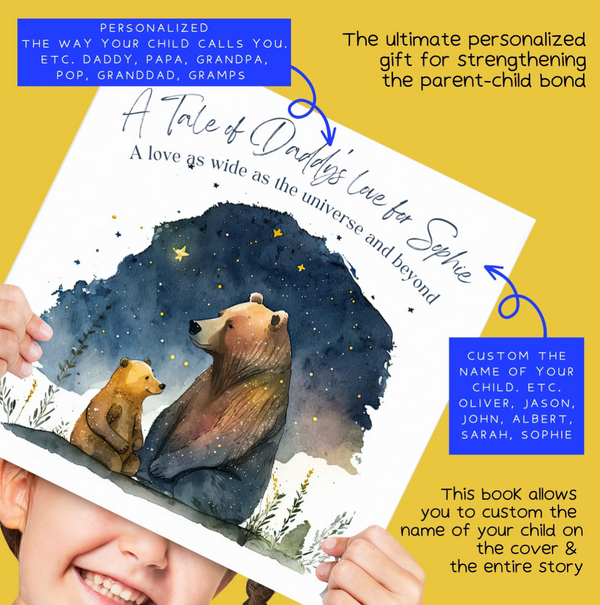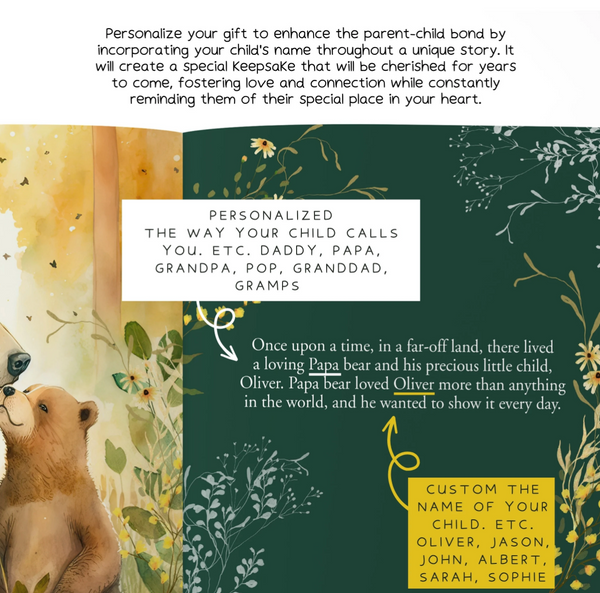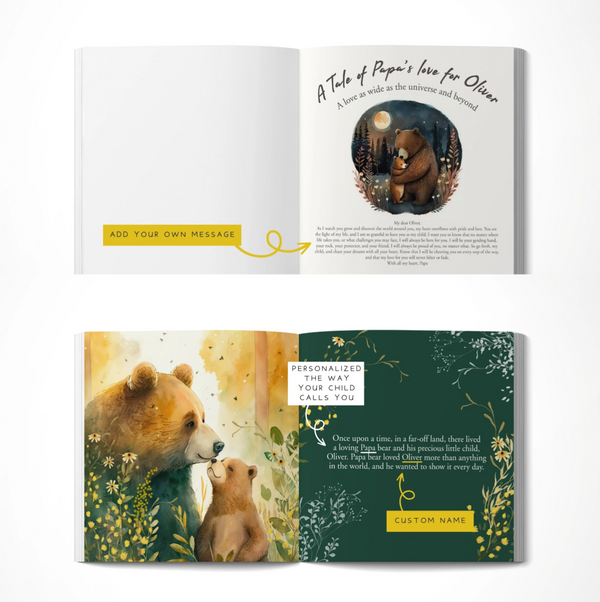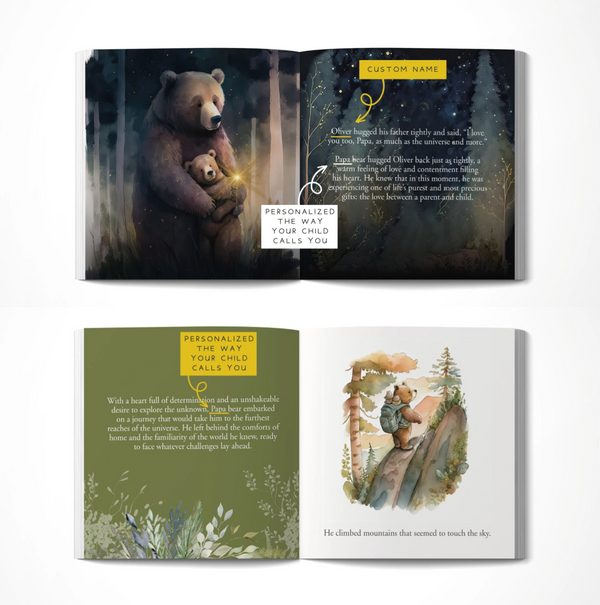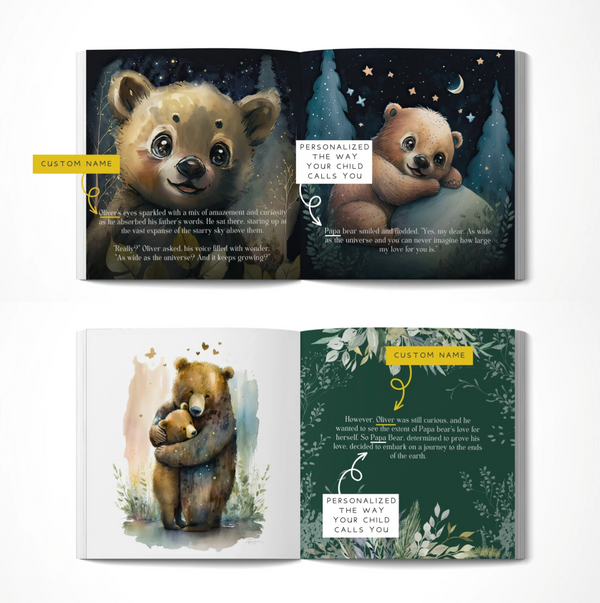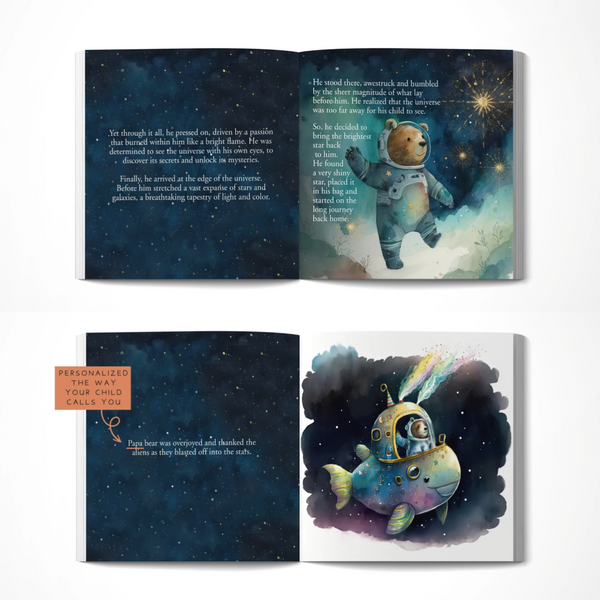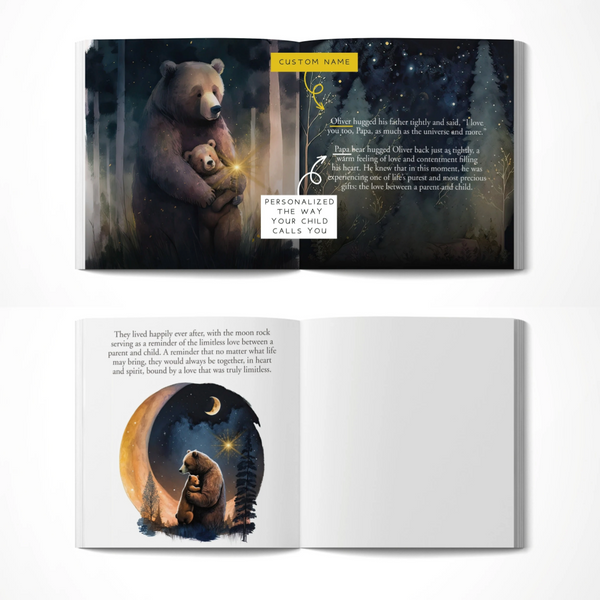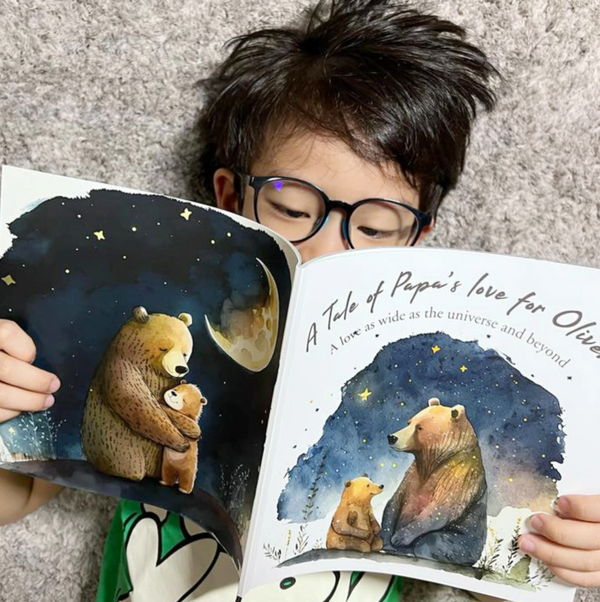 Custom Storybook - A Tale of Papa's Love for Oliver
Father's Day Book for Dad, Gift for Husband, Personalized Book for Dad, Personalized Gift For Husband from kid, Gift for Expectant Dad.
The ultimate personalized gift for strengthening the parent-child bond. This book allows you to customize the name of your child on the cover & the entire story.
It also allows you to customize the name of the giver. Etc. Daddy, papa, pop, and more. It will create a special keepsake that will be cherished for years to come, fostering love and connection while constantly reminding them of their special place in your heart.

It's a perfect Personalized Book for Dad to bond with his child.
The story:

This is a heartwarming story about a loving father and his child who share a special bond. When the child asks his father how much he loves him, he tells him that his love for him is as wide as the universe and as immeasurable as the universe. Determined to show him just how much he means it, he sets out on a journey to the moon to bring back a piece of it for him. Along the way, he meets a group of friendly aliens who offer to help him return to Earth. When he finally arrives back home with the moon rock, he presents it to his child as a symbol of his boundless love. They share a tender moment, and the story ends with the father and child living happily ever after, with the moon rock serving as a constant reminder of the unbreakable bond between them.

IMPORTANT:
How to custom the book
Please copy and paste the exact words below and fill in your details
(no accents or special characters).

Include this in the message after placing your order.

1. Select "hardcover" or "softcover" from the drop-down menu

2. Name of child: Etc. Oliver / Sarah / Eliza / John
3. The pronoun of child: He / She
4. Name of giver: Papa / Dada / Daddy / Papa Bear / Appa
5. Pronoun of giver: He / She
6. Contact number for delivery:
7. Dedication page / special gift message:

IMPORTANT:
Dear customer, please note that what you type is what will appear in the final book.
This book is automatically sent to print once your order is placed, so please check all spelling, grammar, and customization before ordering. Please double-check carefully. Kindly be aware that it is your responsibility to check for any typos before submitting your text. Please note that we are unable to offer refunds or reprinting if errors are present in the text you have submitted. Thank you for your understanding.

Made from high-quality paper and binding.

This beautifully illustrated 30-page book is a good story to bond with your child.

Dimensions: 8x8 inches, 32 pages.
 This book takes 7-10 business days to manufacture.
 There is no express shipping for storybooks. 

It's important to note that this book can be fulfilled in 16 different countries, depending on where you're ordering from. Our aim is to print your book as close to your location as possible. For instance, if you're placing an order from the USA, we'll print the softcovers in the USA and the hardcovers in Canada. If you are ordering from the UK, it will be printed in the UK.